Post by PB on Mar 4, 2015 7:19:21 GMT
"Photo of the Day"
04/03/15
Four more photos from Barry today...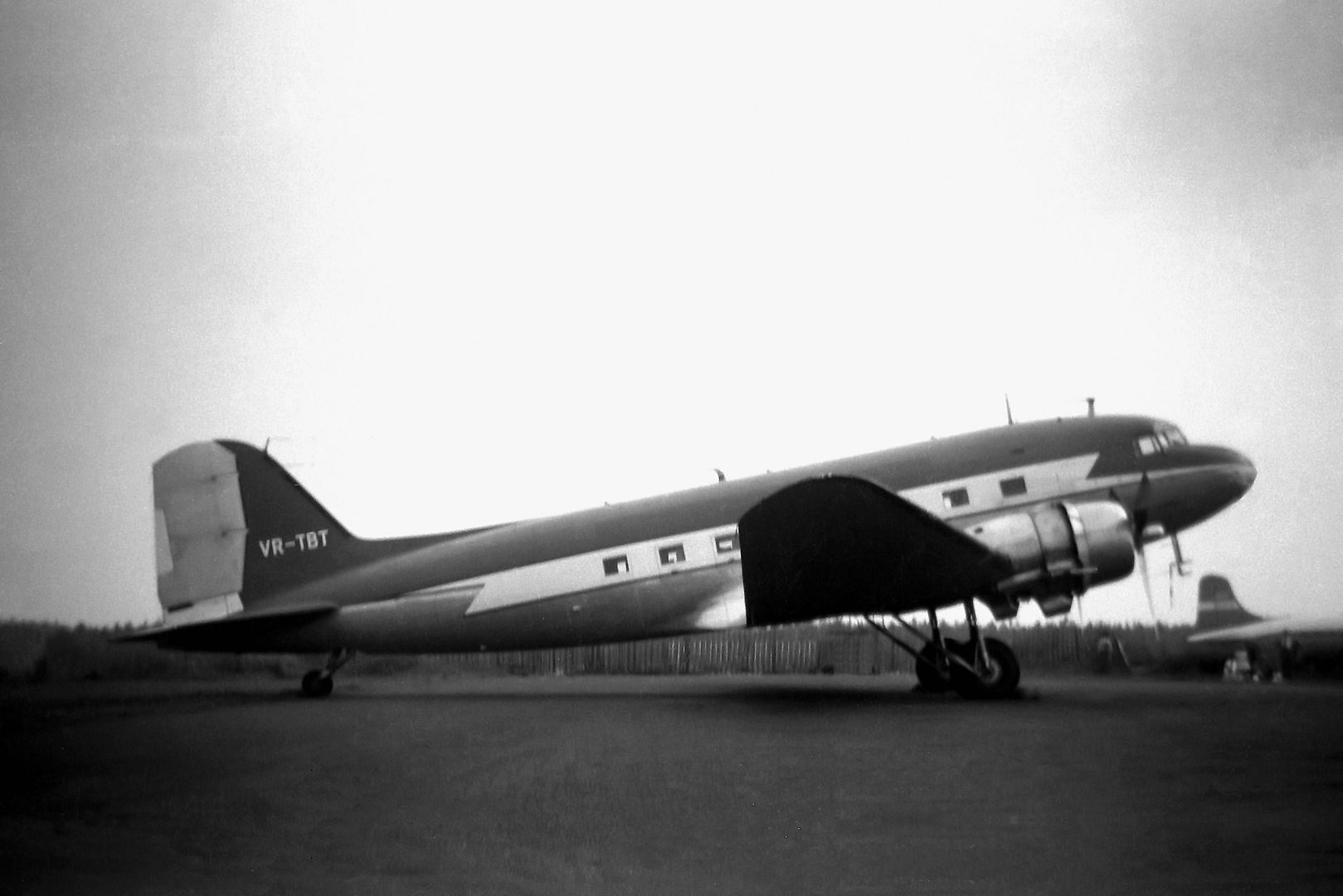 Taken on Tuesday 2nd September 1958.
Pictured on the tarmac outside the Eagle hangar & still in the basic green and white colours of previous owner Aer Lingus, Tanganyika registered DC3A VR-TBT of Williamsons Diamond Mines awaits sale. Built as USAAF C47A-90-DL serial number 43-15987, she flew post WW2 with DDL/SAS as OY-DDI & OY-DDO and then Aer Lingus as EI-AFB. Sold in October '58 she became G-APPO & was eventually withdrawn from use at Luton in 1970 and used for spares,
Taken on Tuesday 8th September 1959.
On the grass just south of the taxiway to 08, RAF Devon C1 serial number VP976 came from the Technical Training Command Communications Flight at Wyton. Its last operational role was with 207 squadron, flying from Northolt during the 1970s where it was eventually written off in 1977 following a ground towing accident.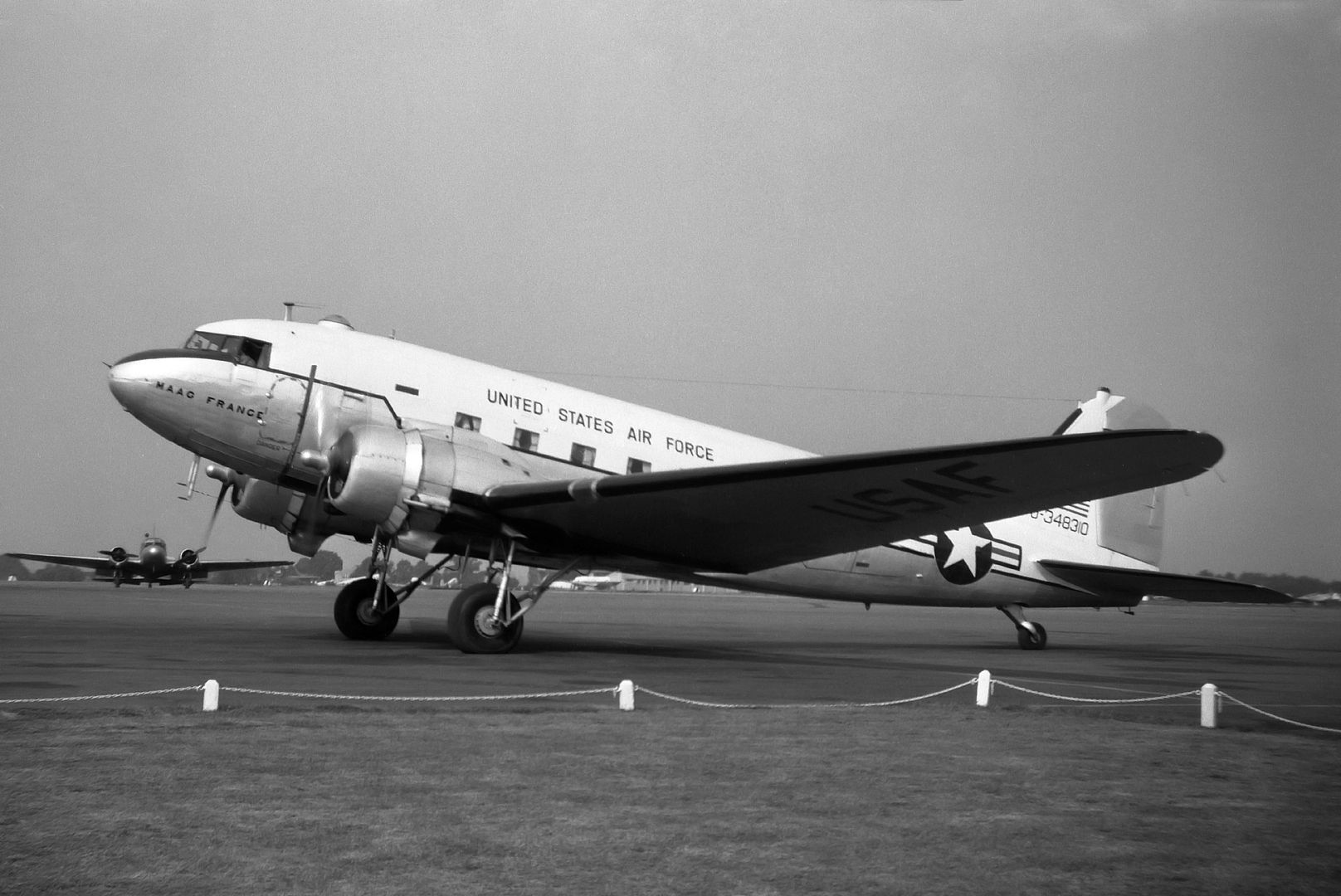 Taken on Thursday September 10th 1959.
USAF C47D 0-348310 taxiing out from the terminal area, with an Anson in the background and various machinery outside the USN Hangar including at least some R4Ds and a Samaritan. According to the lettering on the nose, it was operated by MAAG (Military Assistance Advisory Group) France and I bet that covered a multitude of sins. In later years it flew with the Moroccan Army Air Force with call-sign CNA-LN, subsequently becoming N54604, F-WZII and RP-C-1353, ending its days with Avia Filipinas International at Manila.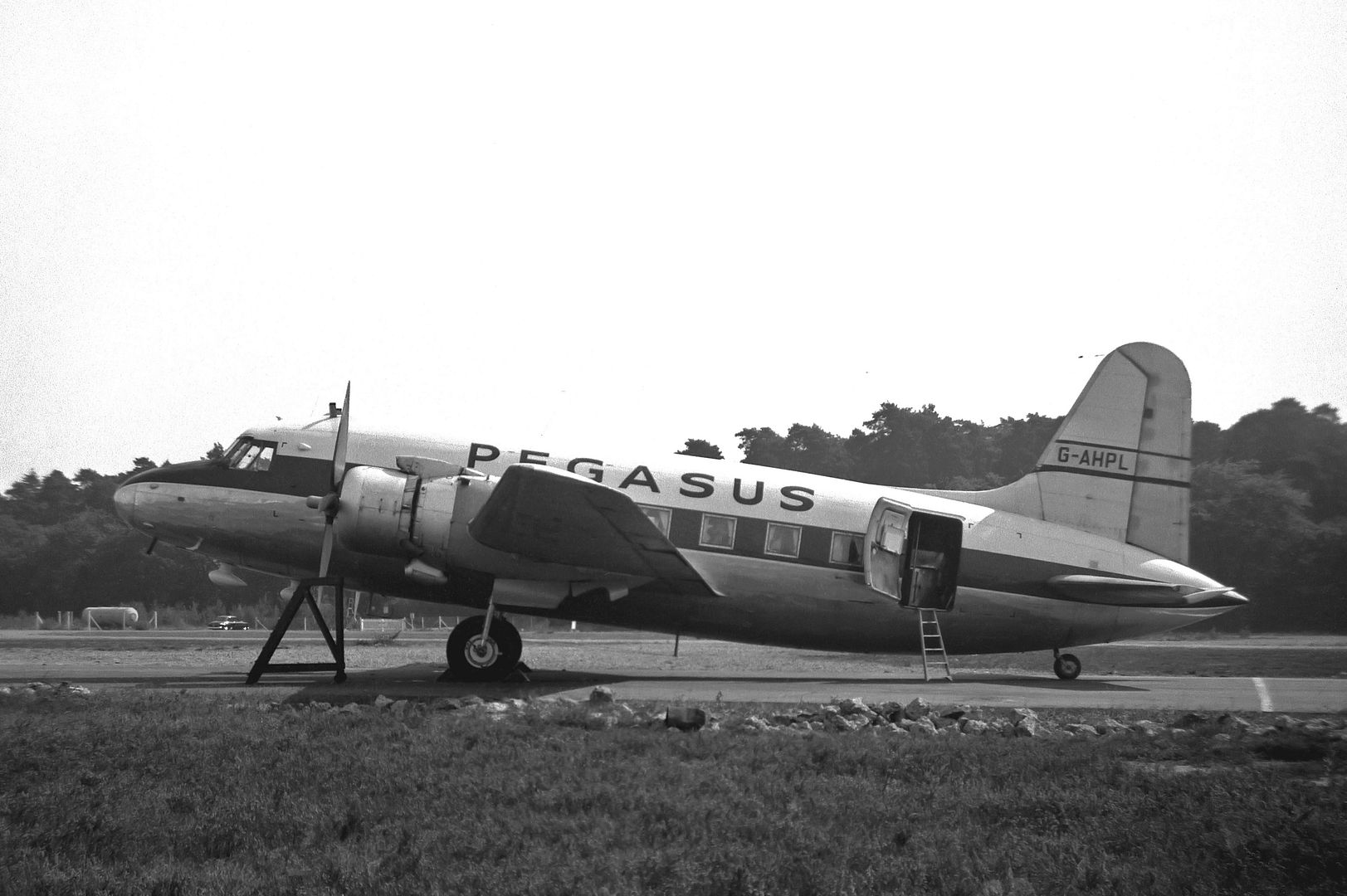 Taken on Thursday 10th September 1959.
Pegasus V610 Viking 1B G-AHPL on a hard standing south of the A30. It first flew in April '47 and became BEA's 'Verdant', later flying with Eagle & then CAA as VP-YKK 'Lundi'. Pegasus, who had started operations earlier in 1958, bought it on December 22nd '58 and flew it until they closed down in 1961. Subsequently flown by Autair and then Invicta, it was damaged beyond repair on take off from Manston on August 2nd 1965.
Plenty more to come from Barry over the coming days...stay tuned!
PB